Servo Stabilizers sales chennai | Servo Stabilizers manufacturer chennai | Single Phase Servo Stabilizers chennai | Three phase Servo Stabilizers | Servo Voltage stabilisers Chennai | Servo Stabilizers Service in Chennai | Servo Stabilizers AMC in Chennai | Servo Stabilizers Rental in Chennai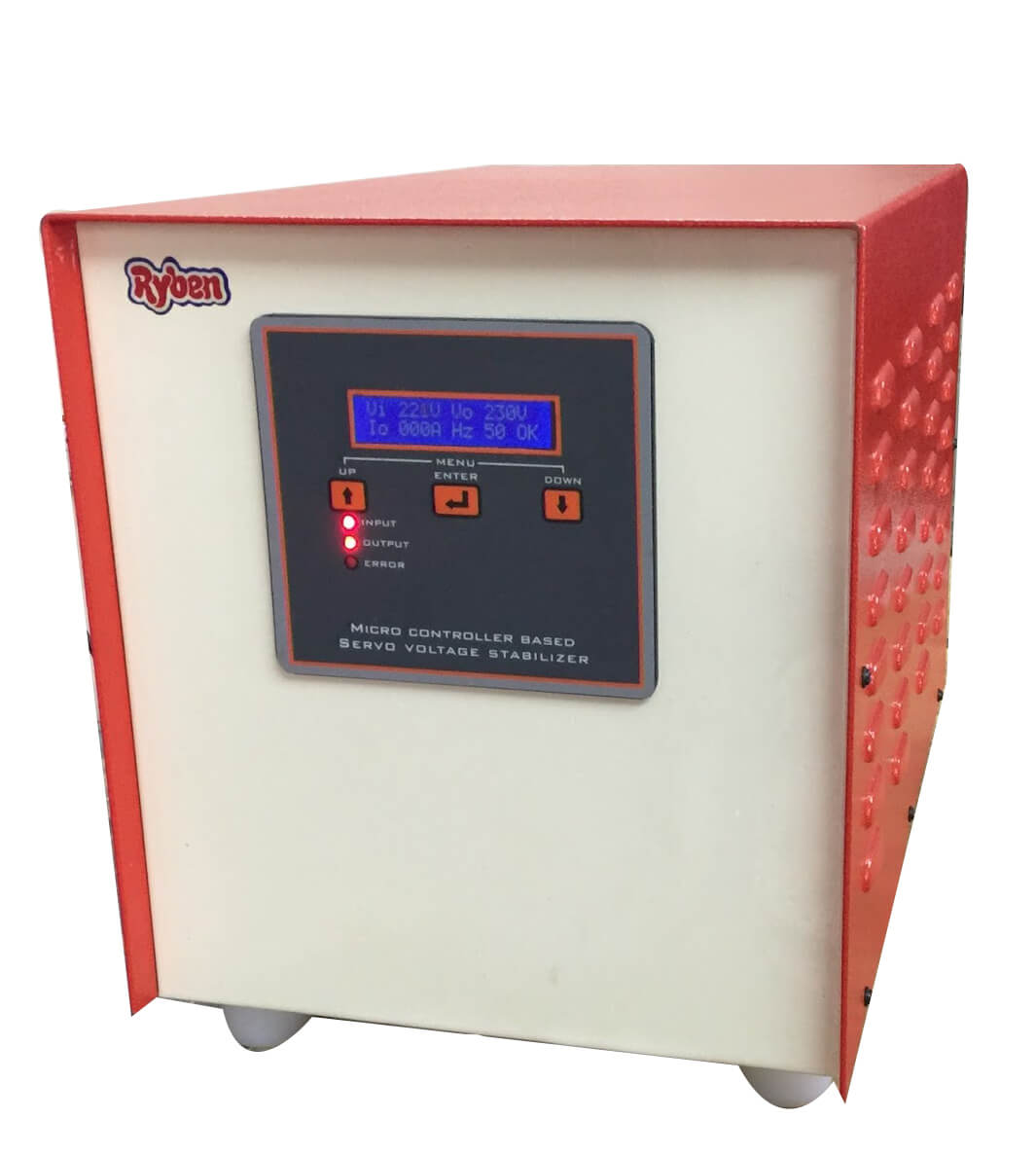 What is Servo Stabilizers?
It is an electrical power conditioning device which is designed to deliver a constant voltage to a load at its output terminals regardless of the changes in the input or incoming supply voltage. It protects the equipment or machine against over voltage, under voltage, and other voltage surges.
What are the Models?
Single Phase
Three Phase Air Cooled
Three Phase Oil Cooled
Where it is used?
Homes
Office
Residential Building
Commercial Building
Industries
Factories
Hospitals
Hotels
What are the items used?
Air Conditioners
TV, Lights and Fans
Freezers
Lifts
Machineries
Medical equipments
Xerox Machines
Printing Machines
Single Phase Servo Stabilizers